We deliver A frames for various winch  lifting operations above sterns.
A frames are special products adjusted to each boat and are often delivered as a part of a complete package with towing-/lifting winches included.
Our first A frame was delivered to the Norwegian mine sweepers more than 20 years ago; these were to be used in different swiping operations. This equipment is still being used.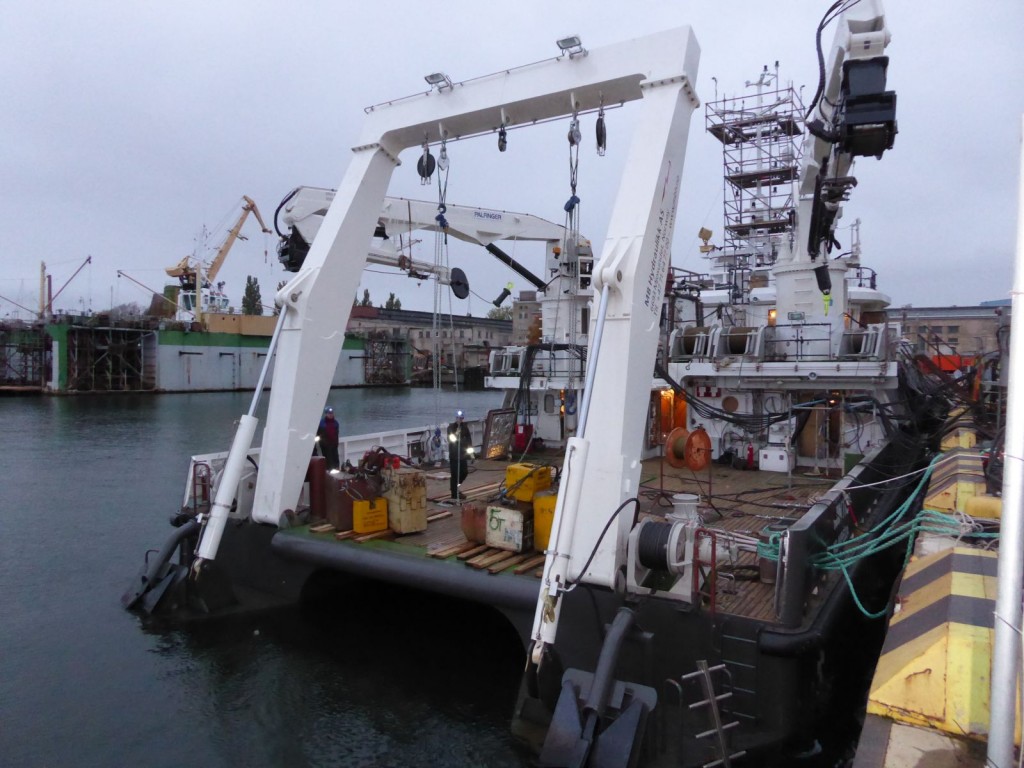 Our latest A frame delivery was also a part of a complete package, this time to be used in research.
Total SWL was at about 20 tons and free lifting height was about  8 meters. Because of the size, the frame had to be delivered in parts.
We normally make deliveries like this alle the way from idea to finished product. Approval according to class.